By: Najah Sayed / Photographs Courtesy of World View Enterprises
Throughout history, scientists have made use of high-altitude helium balloons to explore space and acquire stunning views of our planet. Ballooning, which helped usher in the era of human spaceflight, is a secure and reliable way to escape the surly bonds of earth and view our world from the edge of the cosmos. The private Arizonian company World View Enterprises, Inc., has drawn on the use of state of the art balloons to expand the industry of near-space tourism. Founded in 2013, Voyager human spaceflight systems, managed by retired NASA astronauts and experts in near-space ballooning, has brought 21st century tourism to the precipice of the universe. This skilled team uses innovative and revolutionary technology to help reveal the wonders of our amazing planet.
World View already provides the public with invaluable knowledge about space through its existing (Stratollite program) un-maned flight systems. Stratollites use high-altitude ballooning for remote sensing, weather research, and general exploration. However, World View is also preparing to launch another exciting venture: the Voyager system. Using technology that the company has already developed for Stratollite, World View has created the Voyager program to allow private citizens a previously unfathomable experience. Ascensionist will be able to enjoy a safe journey to the edge of the planet, viewing the curvature of Earth and the continuity of space as few have ever seen.
This unique expedition will begin as the Voyager vehicle; a 10,000-pound capsule called a gondola ascends to Earth's stratosphere by a high-altitude balloon. At the top of this two-hour ascent, the six passengers and two crewmembers will reach an elevation of approximately 100,000 feet. Not quite at the level of outer space, passengers will soak in a magnificent view of Earth while suspended at the threshold of the cosmos. They will drift peacefully at this height for another two hours, contemplating the majestic universe around them. At the time of descent, the gondolier will begin venting helium from the balloon, which will allow for a slow descent. Voyagers will land gently at a predetermined location, elated from this unforgettable experience.
Adventurists may wonder why they should prefer Voyager over other venues, such as Virgin Galactic and XCOR Aerospace. World View differs significantly from those offered by these two companies—SpaceShipTwo and Lynx, respectively. First, the Voyager ascension is more affordable at $75,000 per seat, while individual tickets cost $250,000 for SpaceShipTwo and $100,000 for Lynx. Another difference among these three programs is the nature of the experience: Voyagers glide gently through the stratosphere, while SpaceShipTwo and Lynx customers receive an adrenaline-laced rocket ride. Unlike the Voyager trip, SpaceShipTwo and Lynx reach outer space, but their customers also have a shorter experience—flight time is 2 hours and 30 minutes.
Having progressed from big dreams and hard work, then finally, successful test flights, World View has decided to launch the Voyager program out of a new Spaceport near Tucson International Airport. Though executives were asked by aerospace companies in Florida and New Mexico to construct the launch pad in their states, World View chose to stay loyal to its Arizonian roots. The company plans to complete fifty test flights in the program's first year. Though tickets are not yet on sale, World View is confident that Voyagers will not be in short supply. All those who want a truly spectacular adventure will covet a seat in this revolutionary new era of space exploration.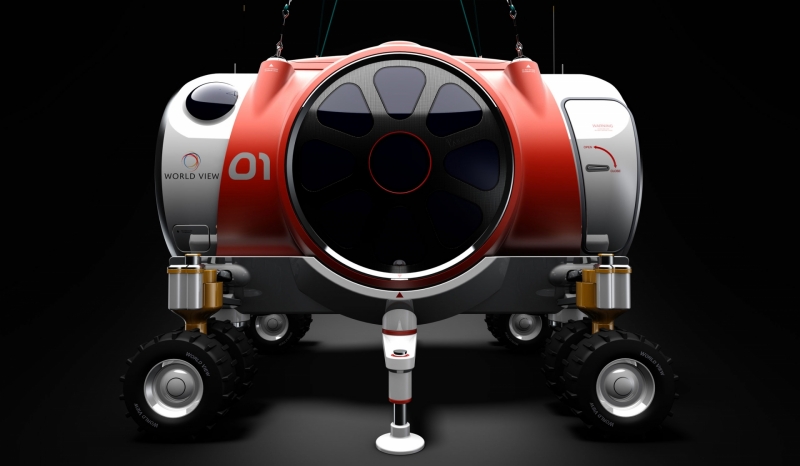 Watch Video: World View Enterprises, Near Space Tourism in the 21st Century
Let's Get Social...Share this Article with a Friend