By: Daniel Evon / Photographs Courtesy of St. Regis, The Met & Others
With the advent of Covid-19 and being locked down for over a year, the Big Apple is coming back to life, and perhaps you're ready for a little getaway. A weekend getaway to New York may not seem like enough time to explore the city, but you might be surprised just how much you can see and do in a short trip. Take a look at our weekend plan for some ideas. After arriving in the city, check into the St. Regis, where you'll be greeted by luxury right in the heart of the city for ease of getting around to all the most iconic sights.
After checking into your room and freshening up, head over to The Polo Bar, a Ralph Lauren restaurant where you can enjoy meals inspired by the fashion icon's favorite dishes, then, be sure to walk next door to see Ralph Lauren's flagship store and to pick up a souvenir. You can also take a leisurely stroll over to Times Square to enjoy the bright lights and thousands of other tourists flocking to this iconic location.
After a good night's rest, wake up refreshed to start your Saturday in New York City. The St. Regis is located within walking distance of the Museum of Modern Art. MoMA is best seen early in the day before all of the other museum-goers arrive and flock to the most famous paintings. After stopping off for a quick coffee to perk up, head to Central Park to spend the afternoon exploring the duck pond, numerous statues, and just enjoying all of the locals out and about.
After a brisk walk back to your hotel, take some time to dress and freshen up before an evening out on the town. Consider having cocktails at the Saint Regis, elegant King Cole Bar, then early dinner at the restaurant of your choice before you see a show at the Metropolitan Opera House. Be sure to order your tickets early, as performances may sell out well in advance, especially on holiday weekends.
Your late night out in New York enjoying the opera means you deserve to sleep in a bit on Sunday. After your morning lazing around your beautiful room at the St. Regis, consider wandering over to the Waldorf Astoria for brunch. At this grand affair, you'll be able to enjoy a raw bar that includes caviar, clams, lobster, a variety of smoked fish, and a dessert bar with over 100 gourmet choices, all organized around a chocolate fountain. Snag a cab like a true New Yorker and be whisked to Eataly to explore the fabulous part-restaurant, part-grocery store. Be sure to pick up some treats to take home with you and a cone of their famous gelato.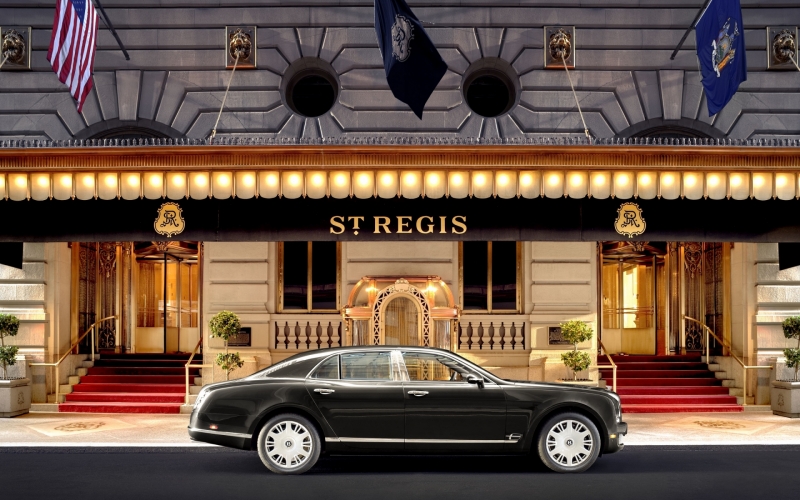 Watch Video: A Weekend in New York
Let's Get Social...Share this Article with a Friend