By: Daniel Evon
A peep of skin here and a dash of undress there. The sly seductresses of the burlesque stage have perfected the art of tease anew, and the world is taking notice. Berlin's history of burlesque dates all the way back to Weimar Germany in the 1920s when the city was prospering, and decadence flowed like champagne. Now, each year, the best burlesque performers in the world flock to Berlin to put on one of the steamiest, most breathtaking weekends of striptease, acrobatics, humor, and of course, eroticism. At the Berlin Burlesque Festival the showstopper of the evening is Germany's own Marlene Von Steenvag who's known as "The Queen of Burlesque." Von Steenvag will be joined by other performers from various locations around the world, such as the United States, Sweden, Portugal, Australia, and the UK. rn
The last decade has brought an explosion of popularity to the burlesque scene, with festivals and shows popping up all over the globe. In Stockholm, this year will bring the 8th International Burlesque Festival featuring a wide range of entertainers showcasing the exciting art of burlesque. The Swedish festival was founded by Duchess Dubois and her troupe, the Amazing Knicker Kittens, in 2010. The Stockholm Festival is considered one of the largest in Europe, with thousands of guests in attendance and performances in styles, such as burlesque, boylesque, polesque, and cabaret. Each year, the Stockholm Burlesque Festival is kicked off with Octoberfest and a tassel spinning competition to raise funds for breast cancer research.
The London Burlesque Festival is the centerpiece of all burlesque festivals and for performers too. The London Festival was founded by pioneer Chaz Royal and is celebrating its 12th year running. Not only will the shows at London Burlesque Festival be full of fantastic performers, but they are also considered the best in the business. Headlining is the glittery-eyed Miss Isabella Bliss in her feathery boa. These entertainers are Chosen from over 500 submissions; by Chaz himself, you'll see the ten best burlesque performers on planet Earth. The London Festival is jam-packed with a wide variety of acts within the burlesque genre and sure to please. Whether you're a regular, cabaret enthusiast or a curious newcomer, you'll be welcomed and thoroughly entertained at the London Burlesque Festival.
Interesting note: Though Burlesque began as a form of British theater, it took a turn towards sexy striptease when it arrived in the United States as a carnival attraction in the 1920s and prospered until the early sixties. This new resurgence in the 21st century means there has also been a growing number of festivals, and the popularity of these shows has produced a surge of new erotic performers. Entertainers, such as Avdotia the Russian Doll, who is known for her exotic, intricate costumes, gather at festivals and competitions around the world, showing their artistry to die-hard fans, curious voyeurs, and their fellow artists. Burlesque, once the lascivious scourge of backstreet life, is now at the zenith of its popularity. Another popular festival is the Helsinki Burlesque Festival.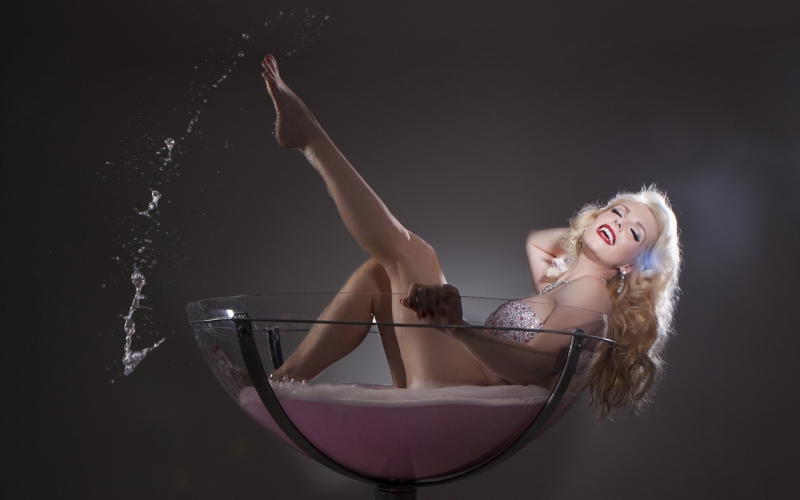 Watch Video: London Burlesque Festival
Let's Get Social...Share this Article with a Friend