By: Najah Syed / Photographs Courtesy of Sziget Festival
Twenty-five years ago, the extravagant Sziget Festival debuted on Obudai-Sziget, a gorgeous 266-acre Hungarian island in the midst of the majestic Danube River, a stone's throw from iconic Budapest. This Island of Freedom has rich historical roots dating back to the disintegration of Communism in 1989. When the Soviet regime fell in Budapest, the city's musical scene followed suit due to lack of government funds for organized concert venues. To assuage this dilemma, poet Peter Sziami and entrepreneur Karoly Gerendai conceived an idea for a week-long cultural celebration where performers, other creative minds, and fans could amass, sharing their passion for the arts as a unified and society. The first Freedom Festival, named as a testament to its newfound sovereign, was thus born in 1993 and has since evolved into the largest annual music festival in Europe.
The 2017 bash hosted over 1,000 music performances and an unprecedented 500,000 attendees from more than 100 countries. With an infinite array of international vocalists, Sziget spotlights the best in rock, alternative rock, pop, reggae, hip-hop, and indie music. In 2016 alone, the festival featured wildly popular artists such as Rihanna, The Lumineers, and Muse for the listening pleasure of its substantial audience. Besides the fantastic concerts, eventgoers – affectionately called Szitizens – often partake in other recreational activities, including volleyball, rock climbing, dance, cinema, and even a life-sized foosball game. They may even enjoy day trips to Budapest and immerse themselves into this historical and beautiful city. For these reasons and more, it is no surprise that Sziget has been ranked the top musical festival in Europe and twice won the awards for the "Best Major European Festival."
Because this spectacular event will undoubtedly host thousands more at the next festival, travelers will be pleased to know that Sziget is very close to Budapest and readily accessible. After flying into Liszt Ferenc Airport and purchasing a CityPass card, a direct shuttle can transport visitors to the festival, free of charge. These buses run between the airport, city, and this amazing Island of Freedom for the entire week, delivering passengers back to Liszt Ferenc at the culmination of their trip. Those without a CityPass may reach Sziget through its official shuttle service, MiniBud, or Budapest's extensive bus and train systems. All week, the city's public transportation operations work on accelerated schedules to accommodate the festival, and visitors who use their bikes or cars for transport are offered complimentary exclusive routes. Clearly, guest comfort is a priority of Sziget!
Festival attendees also have many options for their accommodations during their stay. They may camp on-site in cozy tents or select from Budapest's lavish hotels to fulfill their needs. The former allows them to embrace the bustling Sziget environment, facilitating friendships and fun without leaving the island. However, guests can remain in the city and choose one of Sziget's deluxe hotel packages, which provide use of all services at the magnificent Danubius Hotel Helia and Danubius Health Spa Resort Margitsziget, a Citypass for the festival, and all-encompassing transportation. For those who desire the ultimate five-star experience, there is no better place to call home than the legendary Boscolo Hotel, which houses the renowned New York Café. Travelers will be blown away by the Café's elegant 19th-century Baroque architecture as they immerse themselves in Hungarian cafe culture and old-world ambiance.
Between the daily journeys to festival activities, one will surely yearn to explore Budapest even further, and for a good reason. Dotted with breathtaking 18th-century buildings that adorn the city with its spectacular old-world charm, this capital of Hungary presents a multitude of pastimes that speak to a tourist's reflective heart. Guests may endeavor to visit the famous Buda Castle, a beautiful 11th-century palace complex, or even the Hungarian National Gallery to be riveted by wondrous artwork from the Middle Ages. Before returning to the festival site for a captivating evening of musical entertainment, tourists could even make their way to City Park for a rejuvenating thermal bath. What a unique and exciting experience for any sojourning soul to have – Sziget flawlessly affords a week of cultural and historical enlightenment that is unmatched by any other occasion in Europe. The Amazing Island of Freedom Music Festival is sure to please as Sziget returns August 10-15, 2022 but be sure to stay tuned to revision dates due to Covid.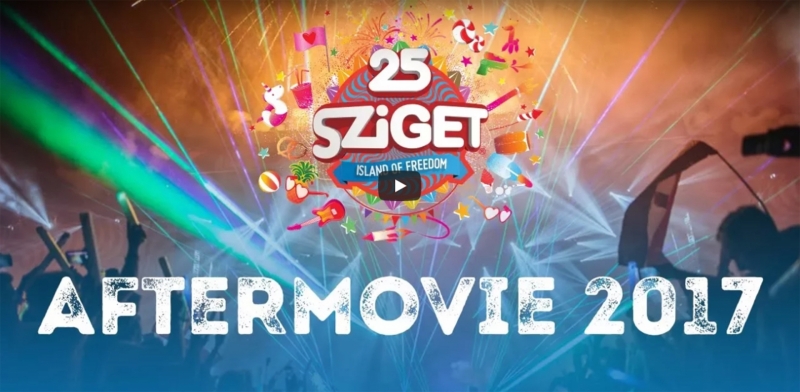 Watch Video: The Amazing Island of Freedom Music Festival, Budapest
Let's Get Social...Share this Article with a Friend