By: Mia Orlova / Photographs Courtesy of The House of Garrard
To put it into perspective, Robert Walpole had recently become Britain's Prime Minister, Handel's Alcina was premiering at the Royal Opera House, and no one would even think about an "Industrial Revolution" for another decade. The year was 1735, and Garrard's founder George Wickes had just gone into business on his own. He could scarcely have guessed that within a few years, he would be appointed goldsmith to the Prince of Wales or, indeed, that he was laying the foundations of the most enduring story in the history of British jewelry. Almost three hundred years on, it is a tale that is still being written, a story rich with elegance, Royal patronage and imbued with the spirit of British craftsmanship at its very best.
To survive more than 281 years and lay claim to the title of World's Oldest Jewelry House requires a determination that has seen Garrard soldier on as many of its competitors fell by the wayside. It hasn't been easy, but the company was perhaps dealt a kinder hand than most when it became so deeply entwined with the Royal Family. It was Robert Gerrard Sr., taking over the firm in 1802, who cemented the burgeoning royal relationship, and many of the company's commissions over the next 100 years now stand in sumptuous private collections and museums all over the world.
The next century was similarly glittering, Gerrard being asked to work on the Queen's 1953 Coronation and, in 1981, to provide an engagement ring for a certain Lady Diana Spencer. Prince William plucked the very same ring from his pocket when he asked Kate Middleton to marry him in 2010. Having served six monarchs, it was only fitting for Gerrard to design a special Diamond Jubilee pendant to mark the Queen's sixtieth anniversary in 2012. Created in 18ct white, yellow, or rose gold and featuring a dazzling white topaz, the necklace was released in 12 variations, each with a birthstone for a personal touch.
Also, in 2012, The House of Gerrard injected an infusion of rock 'n' roll glamour and 21st Century talent when the Brand appointed Stephen Webster as chairman of Garrard's. Webster brings experience, energy, and vision to the world's oldest jewelry house, and among his portfolio of famous clients are Jennifer Lopez, Christina Aguilera, Sir Elton John, Johnny Depp, and Madonna. Webster has furthered a hip nuance to the Iconic design house while his innovative and contemporary approach is geared to maintain the illustrious heritage of the collection. Also, in 2012 Sara Prentice joined Garrard's as Creative Director, and then in 2016, Stephen Webster brought Joanne Milner aboard as chief executive; together these visionaries are leading the venerable brand in the modern age.
Juggling the exacting demands of the 21st-century jewelry buying public with Gerrard's overwhelming sense of history is a tricky line to walk, but the critics seem to think they have it just about right. Early in 2018, Jewelry pundits reiterated that Garrard continues to amaze, reinvent and as always be at the forefront of buyers' minds when it comes to luxury jewelry precisely as it was in 1735, history seems to be repeating itself.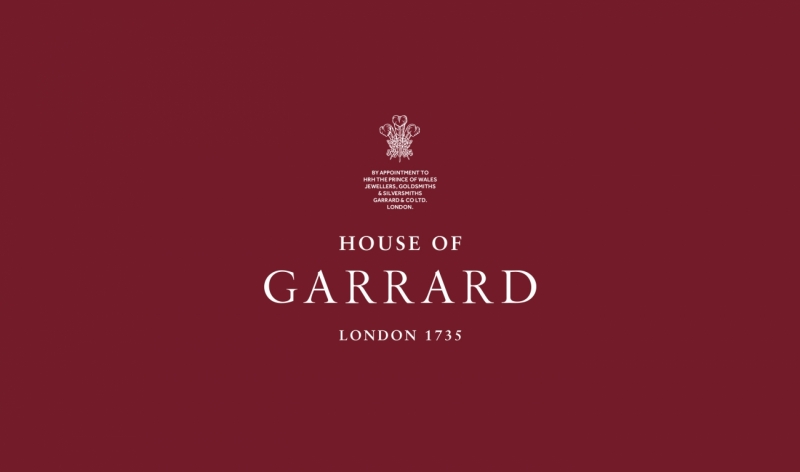 Watch Video: House of Garrard
Let's Get Social...Share this Article with a Friend