By: Jeffrey Steele / Photographs Courtesy of TEFAF, Maastricht
TEFAF Maastricht has shone brightly as the world's pre-eminent art fair showcasing fine art and antiques for three decades. Over that period, the fair has lured burgeoning multitudes of the world's most notable institutional and private art collectors. These luminaries attend with the expectation of being enthralled by the objets d'art on display and never come away from Maastricht disappointed. But art collectors are by no means the only enthusiasts in attendance at TEFAF. Virtually anyone with a serious interest in the fine art field is encouraged to attend. They enjoy the rare chance to rub shoulders at the fair with the more than 250 acclaimed art and antique dealers converging from the earth's four corners. TEFAF will take place March 12-20, 2022, at the MECC in the Dutch city of Maastricht. This event is not to be missed by any art lover.
Yes, TEFAF Maastricht attracts flocks of art dealers, collectors, academicians, historians, and journalists. And indeed, TEFAF Maastricht showcases untold numbers of paintings, drawings, sculptures, and other works of art. But to regard the fair in these terms alone is to shortchange the exposition's reputation for education and insight. Recent years have seen curators and writers lead formal presentations on a wide variety of scholarly interests. One memorable presentation focused on paper collecting, showcasing seldom-glimpsed drawings and prints from the Museum Boijmans Van Beuningen, featuring Bellini, Grunewald, Rubens, and Rembrandt's works Degas, Dali, and Cezanne. Other presentations have explored common motifs in European art history and delved into the trends and developments impacting the art market in Europe. The ability to expand one's horizon while being enlightened by the world's foremost art experts is among the most compelling reasons to attend TEFAF Maastricht.
Imagine the priceless trove of artworks emanating from Italy, England, France, and The Netherlands. Augment those fine arts treasures with works from far-flung places as Africa, South America, and Asia. The sheer notion of such riches is likely to quicken your pulse and send your thoughts racing. Now consider the infinite range of art pieces created over the centuries. Such a cache might include – but not be limited to - Old Masters, modern art, porcelain and furniture creations, jewelry, silver, classic antiques, currency, coins, maps, and even Medieval manuscripts. Finally, keep in mind that at TEFAF, you can meet hundreds of art dealers, some trading in works from ancient antiquity, others representing art created earlier this year, and still others showcasing works from the eons between. Ponder the scope of the art on display, and you will begin to grasp the unbridled anticipation the fair arouses.
With sales invariably brisk at TEFAF Maastricht, the world's most magnificent art pieces do not remain on display long. In recent years, dealers have reported collectors acting with astonishing alacrity to snag prized paintings, drawings, tribal art, sculptures, jewelry, antiquities, and other art objects. One London-based dealer specializing in Old Masters sold four precious paintings in the first two hours. In the same time frame, several different paintings and sculptures fetched seven-figure sums. Among the most talked-about sales in 2017 was that of an Edwardian-era tiara boasting 800 cut diamonds. With an estimated weight of a staggering 48 karats, it sold before it could even be exhibited. Simply put, art collectors attending TEFAF Maastricht should be confident their flair for decisiveness can be as readily tapped as their stores of cash.
You'll find the activities inside TEFAF Maastricht fascinating. But don't overlook the host city itself, which serves up a world of enchantment outside the walls of the famous fair. Today an upscale center of culture, Maastricht is among the Netherlands' oldest cities. With nearly 1,700 national heritage sites to enthrall history buffs, it trails only Amsterdam among places to track the legacy of the Dutch. Maastricht is a university center enlivened by its sizable and growing population of students worldwide. The city is also favored by those who love shopping and recreation. In the city center, tourists will find enticements to excite the senses, from captivating museums and glittering boutiques to an eclectic menu of eateries presenting culinary arts to please any palate. Like the celebrated art fair it's hosted for 30 years, Maastricht is a destination worthy the of ovation.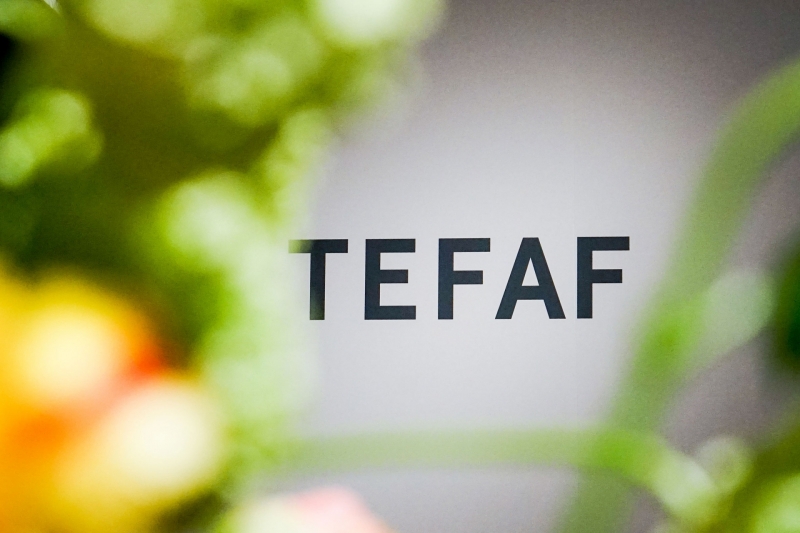 Watch Video: For Three Decades, TEFAF Maastricht has Shone Brightly as the World's Pre-eminent Fine Art Fair
Let's Get Social...Share this Article with a Friend