By: Kimber Davis / Photographs Courtesy of De Young and Russ Lyon Realty
Paradise Valley is a luxurious suburb nestled on the outskirts of Phoenix and Scottsdale that defines luxury living in Arizona. This sophisticated community could not have acquired a more appropriate name as it is a place that offers all of nature's beauty and the convenience of an urban lifestyle. Known for its mountain views and breathtaking sunsets this affluent area is considered a real estate jewel by locals and tourist alike. The Real Estate market here has had its ups and downs over the years... however, when buyers and investors need a specialist, the go-to company is Russ Lyons Realty. It's the great people that work there like Johnathan De Young who can help you find that special home with plush landscape and stunning views.
The local residents have a motto... "There's a reason folks call this valley 'paradise." Despite being a relatively small area, the price of an average home here is over three million dollars and many surpassing that number by a long shot. Yes, it would be an understatement to say that Real Estate is highly coveted here, eight grand resorts, world-class golf courses, exquisite shopping, and for all you foodies out there, the restaurant scene is unsurpassable. But what's really amazing is living here, dining alfresco and watching the star's come out. With everything this area has to offer one can see why it is one of Arizona's premier destinations for tourist, investors and those seeking their own personal paradise.
The thing about Arizona is the heat, you've heard and read about it, yeah, its dry heat thankfully and that does make a difference, you can acclimated to it. And this is great, I remember the first time I drove from Phoenix to Flagstaff which is about a two hour drive and is located at an elevation of about 7000 and about 30 degrees cooler. The Phoenix, Scottsdale, Paradise Valley and Flagstaff microcosm have so much to offer. Just imagine beautiful outdoor gatherings as seen above in one of Johnathan de Youngs listings. On this gorgeous estate, you can watch the sun setting behind the mountains while being surrounded by the lush landscaping of a desert oasis. Perhaps you'll want to bring this vision of peace and tranquility into your life. One does not have to dream. It can become a realty. For additional information on this beautiful home, as well as many more listings, visit Jonathan's website.
At Russ Lyons Realty Johnathon De Young and others can show you some of the finest homes in the Valley. Their years of experience and attention to detail, proven track record and professionalism make them the stand out Real Estate company in the area. Pictured above is a perfect example of one of their home that showcases the most luxurious of lifestyles and designed by leading architects and Interior designers. If you are looking to make one of these magnificently constructed homes yours, Johnathon De Young at Russ Lyons Realty accommodates his clients with personalized attention by limiting his number of clients to provide the highest quality of service.
We typically don't recommend Real Estate companies or locations to live around the world...but, here we make a rare exception. Paradise Valley when visited will make a lasting impact on your physique, the central terrain of the valley is dominated by the Mummy and Camelback Mountains as well as Piestewa Peak. If your thinking about making Paradise Valley a place to call home you can lay your head to rest at night knowing that Johnathon De Young at Russ Lyon Realty vows to meet your unique needs, providing loyalty, discretion and committed to creating an enjoyable real estate experience.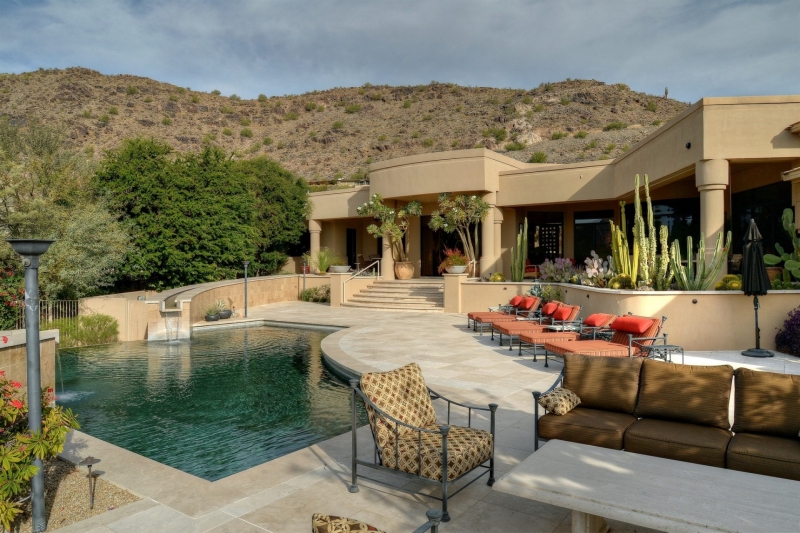 Watch Video: Johnathon De Young at Russ Lyon Realty...Providing Unparalleled Service in Paradise Valley, AZ
Let's Get Social...Share this Article with a Friend