By: Jeffrey Steele / Photographs Courtesy of Chateau Lafite Rothschild
In the hills of the Bordeaux region sprawls one of the most legendary estates in all France, that of Chateau Lafite Rothschild. The fief of Lafite, meaning "hillock," can be spotted in history books as early as the 14th Century. Jacques de Segur planted the vineyards to bestow unrivaled fame upon these sun-drenched hills in the late 1600s. Several years later, his heir Alexandre would wed the heiress of Chateau Latour, forever melding two trailblazing wine-making families. Since 1868, the domain and the wines produced on it have flourished under the brilliant conservancy of the Rothschild family, which has consistently produced some of the most coveted and richly valued red wines anywhere. No less an authority than the Marechal de Richelieu famously observed: "I have discovered the wine of Chateau Lafite to be a delicious, generous cordial, comparable to the ambrosia of the Gods of Olympus.
Domaines Barons de Rothschild (DBR) owes much of its greatness to what happens beneath grade in what is called "The Cellars." The precisely constructed, octagonal-shaped cellar room of Chateau Lafite Rothschild spreads beneath an immense arch supported by no fewer than 16 columns. Within these confines, up to 2,200 barrels, tradition is worshipfully honored but carefully blended with ultra-modern fermentation techniques. In one vat room, hand-harvested grapes from different plots split into immense oak vats for a history-steeped fermentation process perfected through the ages. In another, gleaming state-of-the-art stainless steel vats precisely control the grape temperatures. Once the first fermentation has finished, the Cuvee-wines go through a second fermentation. Finally, each batch is poured into barrels hand-crafted in the Domaines' cooperage. Not less than 18 to 20 months later, the impeccably aged wines are ready for bottling in June of the year.
DBR has operated under the expert stewardship of company chairman Baron Eric de Rothschild and president and CEO Christophe Salin for almost a third of a century. That acclaimed duo relinquishes directorial reins and entrusts day-to-day operations to newly-appointed chairwoman Saskia de Rothschild, the Baron's daughter, and the new president and CEO Jean Guillaume Prats. The two elders have presided over dramatic company growth, leading Salin to recently quip that more youthful "gardeners" are needed to tend the vastly expanded Lafite acreage. A business school graduate of HEC Paris and New York City's Columbia University, 30-year-old Saskia de Rothschild has recently served as co-chairman with her father at Chateau Lafite Rothschild. For his part, Prats carries with him abundant career experience helping some of the world's most revered wine-making operations. Together, the new team promises to ensure the Lafite "garden" continues thriving for generations to come.
Chateau Lafite Rothschild is renowned for prestige wines that stand alone at the pinnacle of wine drinkers' and collectors' wish lists. But DBR is not above, nor has it forgotten, those wine lovers seeking a more accessible aperitif ideal for daily consumption. In recent years, Rothschild has begun producing the Reserves des Barons, the only everyday wines that come with the Rothschild stamp of approval. In the beginning, they were created in response to family and friends, but a much broader constituency has now sampled these wines and pronounced them excellent. They are offered in four Bordeaux appellations: Bordeaux, Bordeaux Blanc, Medoc, and Pauillac. All meet the lofty objective of Chateau Lafite Rothschild, which distilled to its most elemental is the goal of delivering "classic Bordeaux wines with immediate charm."
Few DBR projects have been more ambitious than its endeavor to bring its outstanding wines to China. What some refer to as the "Lafite China Project" is, in fact, Domaine de Penglai, named after the city of Penglai on the Shandong Peninsula where Lafite vineyards were planted ten years ago. Three hundred miles from Beijing, this region was selected for a maritime climate highly conducive to excellent wine production. Domaine de Penglai will, in November 2018, sell the first bottles of China-produced Lafite wines offered to the domestic market. The 25 hectares under vine yield Cabernet Sauvignon (55 percent), Cabernet Franc (15 percent), Syrah (10 percent), Marselan, and Merlot (10 percent each). It is only fitting Domaine de Penglai succeed that the earth's grandest wines be paired with its most significant population and that the 1.4 billion potential wine connoisseurs residing within China increasingly enjoy savoring the "ambrosia of the gods."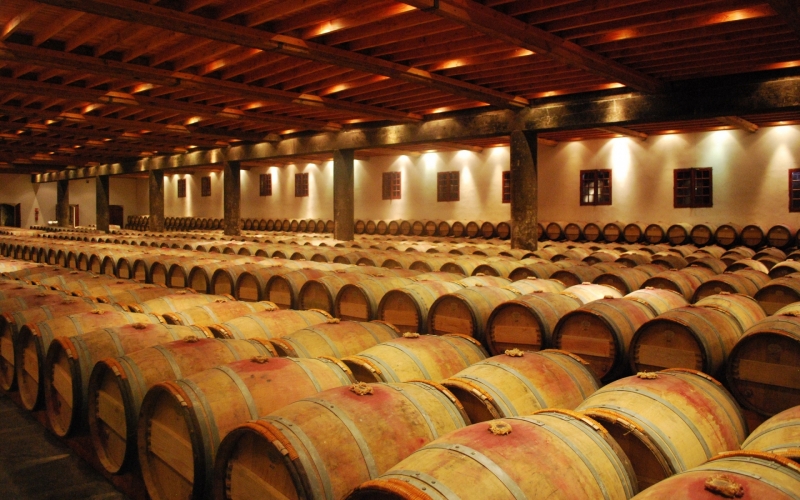 Watch Video: Chateau Lafite Rothschild...Ambrosia of the Gods
Let's Get Social...Share this Article with a Friend