By: Stephen Benak / Photographs Courtesy of Maestro Pescasseroli
Shown above is Music Director Jacobo Sipari Di Pescasseroli, a/k/a "Curtain" Pescasseroli, a child prodigy, genius, and Maestro of the first order. As a young conductor, he burst upon the classical music scene at age 16, conducting his orchestra with an intensity and flair that is simply a delight to watch. This is beautifully evident as he conducts the Marco L'Aquila Baroque Orchestra, performing Palladio, a composition for string orchestra by Karl Jenkins. The prodigious young man founded and Chaired both Orchestra and Symphony, which to this day still tours and performs. Renowned as a teacher, great humanist, composer active in film, artistic director, he has become one of the world's most acclaimed and innovative composers, receiving numerous invitations to be Director of many important symphonies.
Born in 1985 in L'Aquila, Italy, the young prodigy with focused intensity at age 9 attended Casella Conservatory of L'Aquila. He studied operatic singing, composition, and piano with an emphasis on Puccini and Bizet. Also, he studied with some of the greats of interpretive contemporary music and studied abroad, taking conducting and composition workshops while graduating in Vocal Performance and Piano. Further, at the age of 22, he graduated from Law School with honors in Criminal and Trial Law while also earning a Doctorate of Canonic Law in Latin. Concurrently, his passion for conducting was also being recognized. Along with such greats as Franz Liszt, Gioachino Rossini, the noted Dell 'Academia Tiberina offered him entry as their youngest member. Other accolades include Prize International Art Chimera d'Oro, for music innovation; Excellence in Music Abruzzese; Excellence of Italian Music in Rome.
Watching Pescasseroli perform is mesmerizing as there is a definite and visible connectivity between he and the orchestra members with glances, smiles, little nuances that flow from his hand and the baton. Each direction is vivid and creates powerful symbiotic imagery, thus, making his genius abundantly apparent. His timing is impeccable, a thing of beauty, as is the obvious instantaneous response to his direction. If it's an allegro piece, he hops, sways, and thrusts to the symphonic sounds of his orchestra with his face alive with emotion. Is it no wonder that as a very young man, he and his orchestra won the hearts of Europeans. They went on to perform over 300 concerts receiving critical acclaim from royalty and heads of state from around the world.
Maestro Pescasseroli has taken on new Directorships, practicing until conductor and orchestra meld into one, then delighting tens of thousands with their musical magic. As his renown grows, he has been offered countless Directorships, honorary board positions, but he still finds time to practice with his Orchestra Marco Dall'Aquila and is always involved with the ballet and serving on judging panels for Italian POP group competitions. In 2015, he was asked to be the Director of the Puccini Festival at Torre De Lago, in the Tuscany province of Italy, where Puccini once lived. In 2106, he was the Director of La Bohème at the Puccini Festival in Nicaragua.
As Jacopo circles the globe performing for kings, dignitaries, filling large concert halls, and entertaining us with his panache and innovative musical style, he never forgets those in need. His reach is global, as is the love for him, not only the conductor and prodigy but also the man who gives his heart to the world around him. Natural disasters, children in need, he is always willing to Direct at charitable foundation events, he is ready to raise money when earthquakes destroy Italian villages. One of his biggest passions is children and teaching them his love of music, as pictured above in a Torre De Lago school classroom. Pamper yourself, take a moment to listen, and watch as he performs its magical, a pure delight; it's Jacopo Sipari Di Pescasseroli.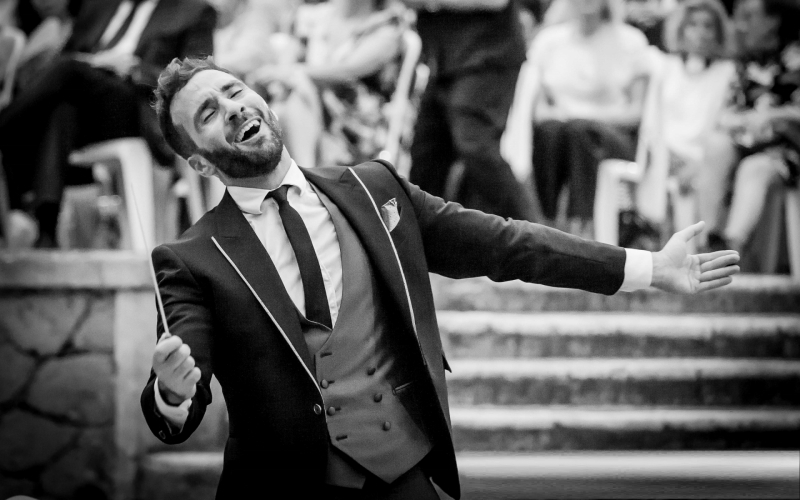 Watch Video: Jacopo Sipari Di Pescasseroli, Prodigy to Symphonic Director
Let's Get Social...Share this Article with a Friend