By: Oliver Finley / Photographs Courtesy of the Morgan Motor Company
Suppose you're an investor of Gold Coins, Fine Art, or rare vintage wine, you might want to consider another exceptional acquisition, the Morgan Aero 8, a truly iconic British Roadster for the Ages. First launched in 2001, the Aero 8 was and remained Morgan's first modern design since 1948. The sleek roadster spawned a Targa, a Coupe, and a race variant before it was discontinued in 2010. Due to popular demand, it was brought back into production in 2015 with a few minor updates. Then, in 2018, Morgan decided to discontinue the Aero-8 for good and crafted one final limited-edition model called the Aero GT, which ended the Aero Brand forever. So, with only about 1,230 units ever built and very few in the United States, now is the time to begin your quest to find one of the most elusive and sought-after cars in modern automotive history.
For more than 100 years, Morgan has manufactured at the same facility on Pickersleigh Road. Built into the foothills of the Malverns, this plant is where every hand-crafted Aero 8 came to life. Made with a combination of traditional manufacturing techniques and modern innovations, the Morgan Aero 8 is unparalleled when it comes to luxury car craftsmanship. Each car was built from ash wood, hand-stamped aluminum, and luxurious leather. Every chassis was assembled by hand using Morgan's exclusive techniques that have been handed down throughout the generations, leading to a quality not obtained by its competitors. From its open-top to its rolled edges, the Morgan Aero 8 is a classic top-of-the-line Roadster when it comes to British sports cars.
The Aero 8 was the result of years' worth of experience and evolution. With a specific focus on passenger experience, these Classic Morgans combine luxury, style, and power into an unforgettable experience. The Aero 8 is a two-passenger Roadster that incorporates modern dashboard arrangements and innovative air conditioning technology to enhance the riding experience. Later editions featured a touch screen media system based on smartphone usability, making it easy to control with the touch of a finger. The dash and door panels are surrounded with a deep wood finish and trimmed with chrome, while the aluminum chassis is lighter than Morgan's traditional wooden body. When paired with its BMW V8 engine, it's a luxury sports car that moves with speed and power that's nearly impossible to beat. Further, in 2015 the re-imagined front end came with a better suspension, and the addition of anti-roll bars allowed the Morgan Aero 8 to handle and respond better than earlier models.
The Morgan Aero 8 exterior was inspired by the classic 1960s look of low shoulder lines, sleek roof, and balanced proportions to bring forth a car that's both beautiful and bold. Its rear opening clam shell boot covers the soft mohair top or the optional hard shell, making the Aero 8 look and drive like a coupe with still having all the benefits of a convertible. With a surprising amount of trunk space and ample legroom, the Aero 8 gives even the tallest drivers a comfortable experience. In 2015, its starting price was around $121,000 and helped the Morgan company become even more prestigious moving forward.
The Morgan Aero 8 was by far the most refined Aero ever produced. This lightweight and powerful sports car came with a six-speed manual or automatic transmission and featured a responsive design that takes drivers, even today, to a new level. With its Fifth-Gen improved suspension and torsional stiffness, driving became smoother than ever before. The fourth-generation Aero 8 cost was less than the cheapest Porsche 911. When the Fifth-Generation of the Aero 8 came out, it was priced to match the Porsche 911 Carrera S and the BMW-M6. The Morgan Motor Company continues to provide a fitting solution to mass-produced automotive manufacturing, bringing an exceptional mix of modern technology and traditional craftsmanship. The production of the Aero has sadly ended, but the hunt has just begun.
Driving an Aero 8 is an experience like no other. Hand-crafted with a responsive design, this Morgan combines the classic feel of British sports cars with modern technology and the expert craftsmanship that made Morgan a name in luxury vehicles, giving the world a sports car that's effortlessly stylish.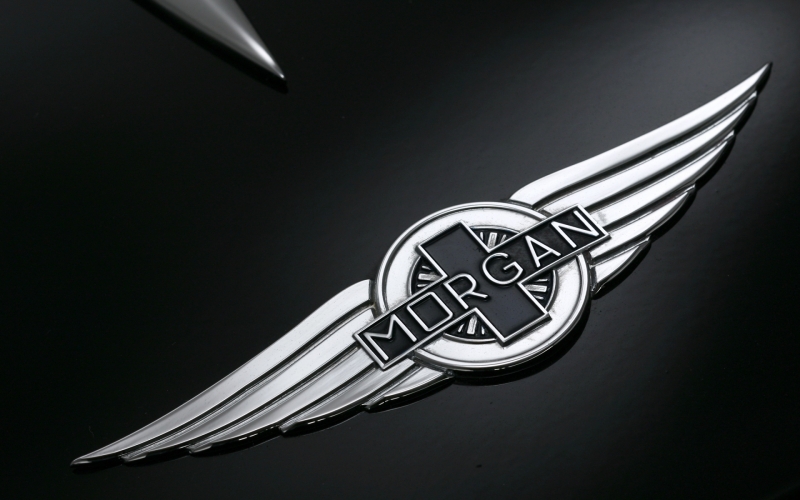 Video, Courtesy of Morgan Motor Company
Let's Get Social...Share this Article with a Friend