By: Daniel Evon / Photographs Courtesy of Eataly
The Amazing World of Eataly is an Italian food megastore that will blow your mind. Eataly began its global chain of superstores in 2007 with its 30,000-square-foot store in Torino, Italy. Joe Bastianich (Pictured above) and the creator of Eataly, Oscar Farinetti, teamed up with Lidia Bastianich and Mario Batali. They are the forces behind this eclectic group of critically acclaimed restaurateurs. This collaboration has been nothing less than sensational, a foodie's dream. Eataly is a high-end mix of gourmet foods, artisan bakery, brewery, and cheese shop, defined by Eataly's mission statement, "Life is too short not to eat well." Visiting Eataly is a mind-expanding experience – though it might expand the waistline a wee bit, too.
Eataly has spread virally throughout Italy, from its home in Turin to Florence, Forli, Milan (pictured), Piacenza, and Rome, and it continues to grow across the globe. Eataly World, a 20-Acre 'gourmet theme park,' in Bologna opened in 2017. In addition, Eataly has opened in Sao Paolo, Munich, Istanbul, Arabia, Japan, Seoul, Stockholm, Moscow, and London. Eataly has opened numerous stores in the United States from New York City, Chicago, Boston, Los Angeles, Las Vegas and now open in Dallas. Might Eataly take over the entire planet? It remains to be seen, but Italian food and wine are universally popular, and Eataly's offering so far has proved irresistible. Some Eataly locations even have a beauty department featuring spa-quality Italian and local products. And everything available in the Eataly stores, from pasta to cheeses, is available online.
Super-chef Mario Batali is probably the household name among the team that drives Eataly in America – he owns eateries across the globe, has licensed his name to frozen pasta, and is a recognized expert on the history of Italian food. The food theme park coming to Bologna is a particular favorite of Batali's, but it isn't the only large-scale aspect of Eataly. The store experience is extensive, exciting, and entertaining as if Hollywood had imagined an Italian emporium. The company wants customers to have an out-of-the-ordinary experience - watch pasta being made, wander the aisles to find that irresistible wine or dressing, or grab an espresso and people-watch at a cavernous but comfortable Eataly store.
Eataly offers cooking classes – something not usually seen at the neighborhood Whole Foods! There are often special events happening, such as "Meet the Monger" cheese happenings. Yes, a visit to Eataly is quite a trip. Not every supermarket that offers 'vegetable butchers' for those too busy or clumsy to cut their veggies for cooking. There's a Nutella bar in every Eataly, and coffee shops, breweries, and wine shops beckon the weary shopper. A tasty gelato is easy to find; besides the oh-so-delicious fare that just never stops, housewares, books, and T-shirts are also on sale to gourmands and amateurs alike.
La Birreria restaurant and microbrewery at the Eataly in Flatiron, NYC, is a chill place to relax and partake of some fine foods with a cold one…or two. The glass enclosure and heating system allow for year-round views from Eataly's rooftop. Eataly has enjoyed phenomenal growth worldwide since the beginning by making shopping for authentic Italian foods and beverages easy and fun. If someone has to take over the Earth, we could do far worse than having the fantastic Eataly in every corner of the world, each with a mind-blowing selection of food and wine!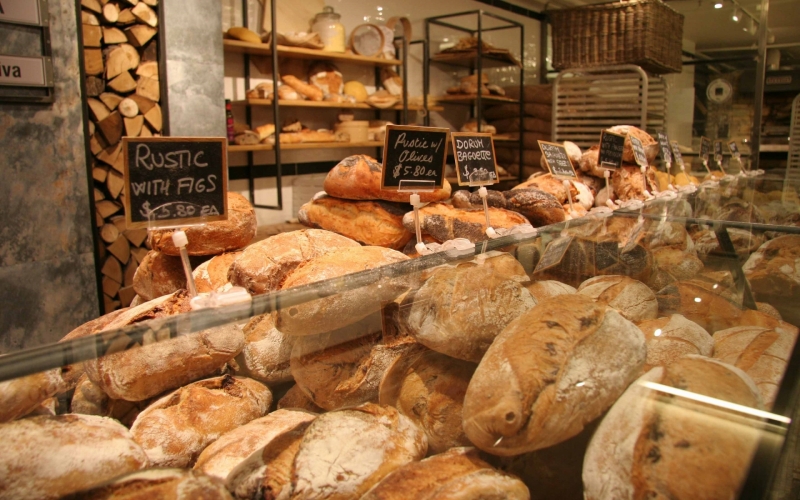 Watch Video: Eataly NYC Downtown is one of the largest Italian food markets in the City.
Let's Get Social...Share this Article with a Friend